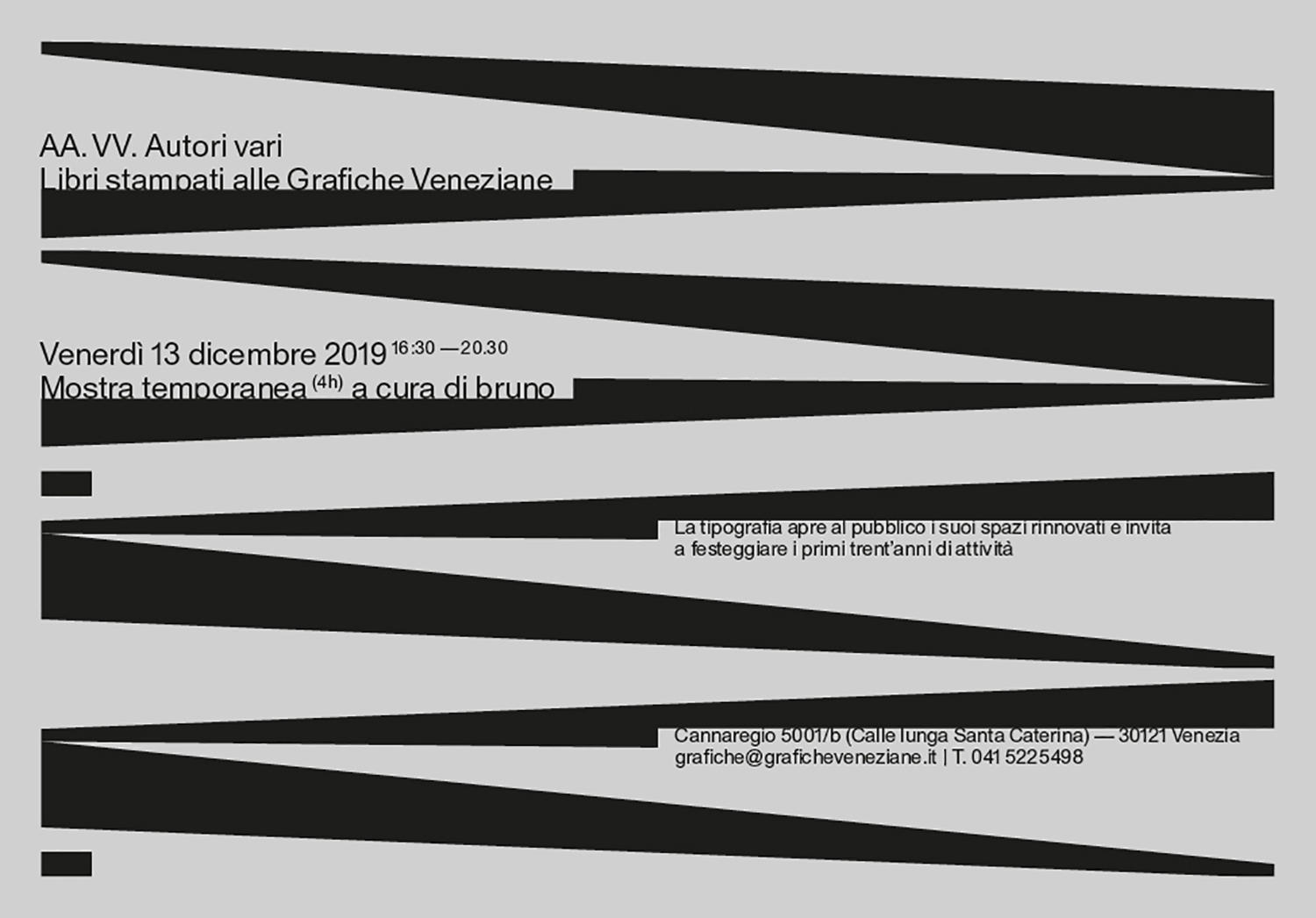 VV.AA. Various Authors – Books printed at Grafiche Veneziane
On 13 December 2019 starting from 16:30, Grafiche Veneziane opens the newly renovated spaces to the public. And celebrate its first 30 years in business!
For the event, Bruno's friends organised a temporary exhibition – lasting 4 hours – dedicated to books printed at Grafiche Veneziane in recent years. The exhibition / event aims to offer a path through the books that have marked important milestones in our professional growth. The event also wants to be an opportunity to find ourselves together in the printing house, a very special place in Venice, where you can smell the ink and water of the lagoon. Bruno will show us some beautiful books, able to capture the most interesting trends in publishing and design in recent years.
From 18:00 onwards it will also be possible to have a glass of wine and eat a good cicchetto with friends.
See you there!